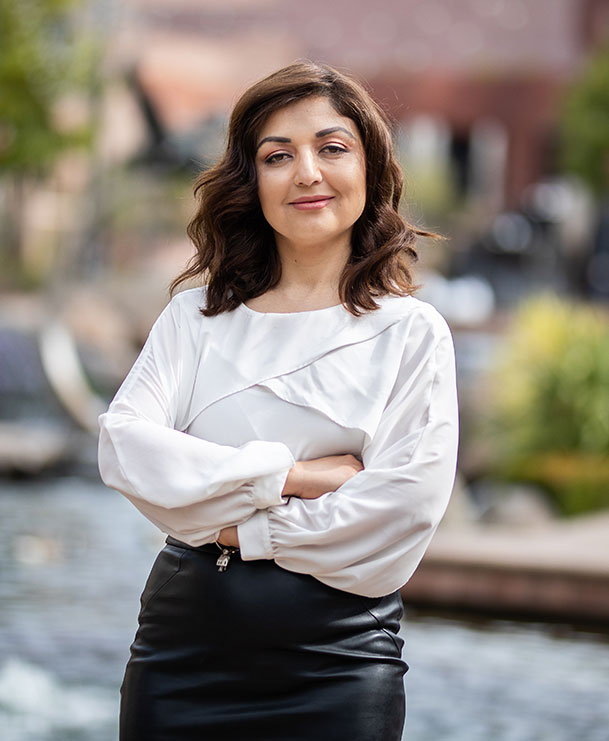 Geeta Noori
With nearly 20 years of proven track record in the industry, our team is well-advancing on its path in focusing on 100% customer satisfaction in our clients' searching for a dream home or selling their beloved residence.
Along with providing quality services, we approach our clients with a thorough understanding by listening to their needs and assisting in their decision-making processwhile still maintaining their budget.
We engage all projects with great passion and well-defined marketing strategies, which will in turn accelerate the entire process with extraordinary results.
In preparing a home for sale, we have a dedicated professional team, working tirelessly in concert with a well-defined strategy. Our crew's work efficiency and attitude always ensure us to list the house in a desired time frame with an eye-opening outcome at its best stage for potential buyers. Geeta's mortgage background will help you understand the financing process at the beginning of your journey. She speaks three different languages, Farsi, Hindi, and English due to her international upbringing, and has an extensive understanding of many cultures. This helps her to relate to everyone she meets on a more personal level.
If you are looking to purchase your dream home, our Compass industry-wide database and resources will enable us to find you the perfect home of your desire. Whether you are a first-time homebuyer or looking to upgrade/downsize your home, we believe we can earn your trust with confidence after you undergo through the process with us your experienced and reliable Compass Team Geata Noori Team
Send Me A Message
Got any questions? Get in touch.